Gubalari is a symbiosis between Kjell Erik Killi Olsen's art and Ingrid Espelid Hovig's cuisine. Many remember Ingrid particularly well for her role as a presenter on 'Fjernsynskjøkkenet' and later as a regular cook on 'Kvelden før kvelden' on NRK. She is often associated with traditional Norwegian dishes. In addition to all this, she is also one of the most innovative women Norway has had, introducing various new flavors and dishes into Norwegian homes. Gubalari pays homage to both the traditional and innovative aspects of Ingrid through art, cuisine, and atmosphere. Here, you can enjoy a full-scale dining experience inspired by her recipes while admiring the powerful wall installations that adorn the room.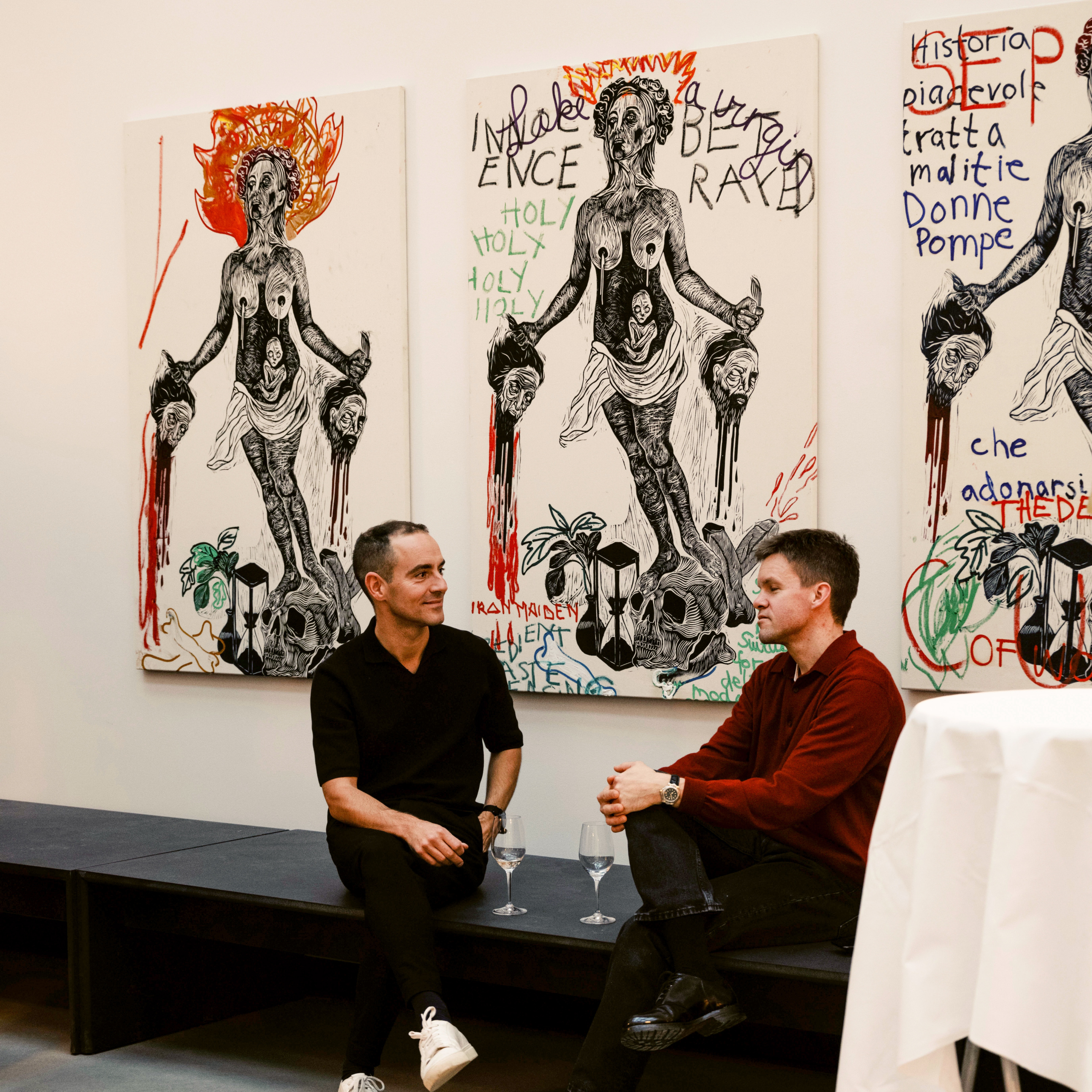 We are located in the premises of K-U-K, designed by Kjell Erik Killi Olsen. You can find us where Kjøpmannsgata meets Krambuveita, more precisely at Kjøpmannsgata 38.
Gubalari is part of the conglomerate that owns and operates Bifrons, Troll Restaurant, and Café Skuret.
Visit us
Mon: 15:00 – 21:30
Tue-Sat: 11:00 – 21:30
Sun: 13:00 – 18:45
Kjøpmannsgata 38, 7011 Trondheim
booking@gubalari.no
73 10 99 88